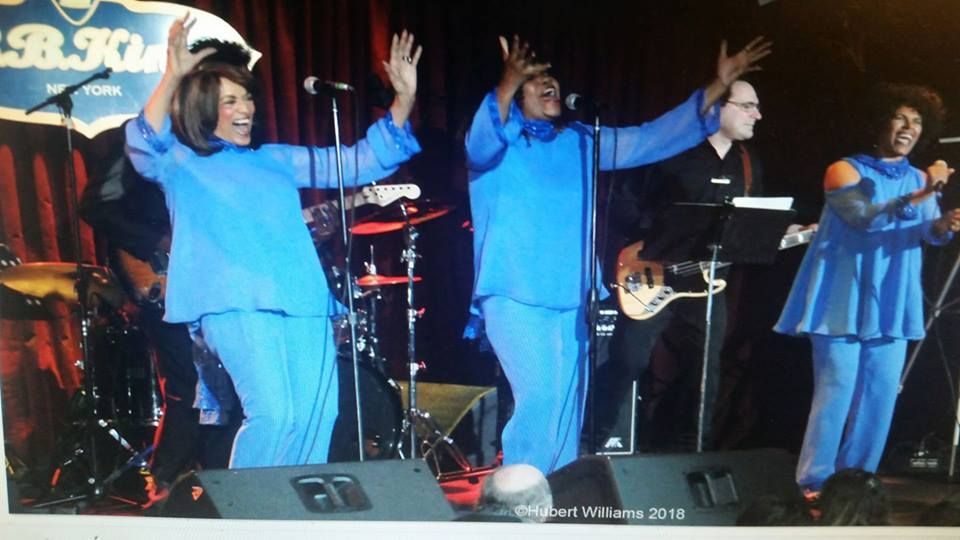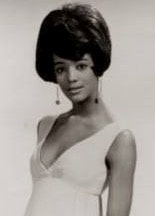 "Being a part of a legendary Girl Group of the Sixties was a dream come true! For as long as I can remember, I've always wanted to be an entertainer, as was my father when I was a child. My mother also played the piano and organ for a church choir. My Father played the guitar and the Violin, which was his passion. Back when I was six my Father began taking me to his performances where I sang and danced while he and his band performed. Even at that young age I realized the joy that singing brought to people."

​

​​ Above are the words of June Monteiro, a true fabric of THE ORIGINAL TOYS, A Legendary Girl Group of the 60's, including lead singers Barbara Harris and Barbara Parritt. In 1965 THE TOYS topped the charts for six consecutive weeks with "A Lover's Concerto, which has an instrumental track based on a classical piece by Bach. The Group followed "A Lover's Concerto" with a second hit, "ATTACK". Through the ups and downs of her life, June has always remained in the Entertainment Industry.


---
---
The Beginning

By 1965 The Girl Group Sound was giving way to the other popular sounds. With the arrival of THE BEATLES in 1964-65, and The "BRITISH INVASION" of other U.K. Artists thereafter, the Market had begun to shift to the newer style of music. THE BEACH BOYS and The "SURF SOUND" were ascending then as well. Still, there were Girl Group Hits in the Mid to Late 1960s. In addition to Groups such as Martha & The Vandellas and The Supremes, there were other Female Artists also reaching The Charts.
At the age of 11, June met Barbara Parritt, who was then age 13. When June reached age 13 she met Barbara Harris and Betty Stokes; soon forming a Singing Group while attending Middle School. They named their Group "THE CHARLETTES" and became Session Singers recording Background Demo Vocals for Neil Diamond, Barbara Chandler, Diana Renay and Many More. "THE CHARLETTES" eventually became acquainted with Renay's Recording Producer, "DynoVoice" Label Owner Bob Crews. Then after acquiring a Manager by the name of Vince Marc, "THE CHARLETTES" were renamed "THE TOYS". After only a few weeks of rehearsal, "THE TOYS" were prepared for The Studio in which four songs were recorded.

"THE TOYS" were vaulted to Immediate Stardom with Their Hit Song, "A LOVER'S CONCERTO". THAT RECORD SOARED UP THE CHARTS LIKE WILD FIRE in The Autumn of 1965. "THE TOYS" became Instantaneous Competition for "THE BEATLES", "THE ROLLING STONES" and "ELVIS PRESLEY". "A LOVER'S CONCERTO" went all the way up to Number 1 on Billboard, Cashbox and Other Charts. "THE TOYS" WERE VERY MUCH IN DEMAND and appeared on Popular Television Shows such as Hullaballo, Shindig!, American Bandstand, The Joey Bishop and The Mike Douglas Shows. "THE TOYS" were wanted on "The Ed Sillivan Show" as well but had to decline the Invitation in Preparation for their appearance in The Movie, "It's A Bikini World" aka "The Girl in Daddy's Bikini". This Movie Featured "THE TOYS" performing their second Top 10 Hit, "ATTACK", which quickly entered The Charts in early 1966. Last but certainly not least, "A LOVER'S CONCERTO" is also on The Soundtrack of The Movie, titled "MR. HOLLAND'S OPUS".

---



​

​***********************

NOW, ON A MORE RECENT NOTE:



​On July 4, 2010, June was introduced to Rick Sheppard of The Legendary Group, THE DRIFTERS. They were introduced by Rick's first cousin, Maurica Boyd, and met at a party thrown by Rick's good friend, The Legendary Boxer, Larry Holms. This introduction led to a new management arrangement between JUNE MONTEIRO'S TOYS and RICK SHEPPARD PRODUCTIONS.

On October 3,2015, JUNE MONTEIRO'S TOYS did an opening for THE DRIFTERS, FEATURING RICK SHEPPARD at THE B.B. KING N.Y.C. NIGHTCLUB. Also performing were THE MARVELEETES REVUE, FEATURING RHONDA FRANKLYN. These openings by JUNE MONTEIRO'S TOYS are expected to continue, indefinitely.
​





​​​​​AND NOW WITH FURTHER ADO,
​OUR CURRENT MEMBERS ARE:
Debor'ah Evans:

A Native New Yorker who has studied both Classical and Contemporary Music.

On the classical side, she has appeared with the late Marian Anderson at Lincoln Center's Philharmonic Hall. She has performed with The Symphony Orchestra at Carnegie Hall with Anne Marie Hudley Conducted. She has also performed at Radio City Music Hall under the direction of John L. Motley, Director of The All City High Chorus.

On the contemporary side, she has recorded her solo release, "Use Me or Lose Me" on Street Wise Records: Paul Simpson Connection. She has sung background vocals for Evelyn Champagne King, Me'lissa Morgan and the late Phyllis Hyman. She also worked as lead vocalist with The Bartlett Contemporary, a premier Pop-R&B dance band, based in Queens, NY for many years.

Her Theater credits include "Ballad Caribe", an Off-Broadway, West Indian musical in which she starred as Daphne Byfield. She also starred in a Gospel Musical Comedy as Amazing Grace in "Sweet Daddy and Amazing Grace" at The American Theater of Actors in New York City.

Ms. Evans has performed with such artists as Dizzie Gillespy, Melba Moore and Ronnie Isley just to name a few.

​On an ending note, she says: "I must give all Praise to Jehovah God. It is from Him that I give my voice to you."
NEXT, WE HAVE

Carolyn Harding:

"My goal is to provide an entertaining one stop for friends, fans and family who have supported me throughout the years, and an introduction for new friends and fans"

"Live and Let Live, Love and Let Love"

Born in Burderop Park, England to Robert and the late Della Harding, Carolyn is the oldest girl of four children. Her vocal career was launched in 1977, as a student at Roosevelt High School, Roosevelt, NY. While busy doing community plays and concerts, Carolyn was discovered by Lori Butler. Lori became her manager and took Carolyn under her wing to help develop the studio professionalism that Carolyn still holds strong today.

​
This is Official, They Are Here:
JUNE MONTEIRO'S TOYS
As proud as peacocks of a feather flocking together to lavish you in their Entertainment Tornado of Magnificence. THESE TOYS ARE NOT ONLY FOR KIDS! They are for full grown appetites for The Best of The Best. Purely Magnetic and Clearly Majestic. They Are Drenched To The Core in Talent and Soul Without Compromise. Watch Them Swoop Down Scooping Up New Fans by the Bunches. They Are Your New Oasis. They Are Your Unadulterated Real Deal. Their Music is Your Medicine. Their Voices are Your Ointment. Just let yourselves digest the Audible Nectar they bring to the stage. That's right, Drink It All Up.

AND NOW WITHOUT FURTHER ADO, GET READY TO SEE WHAT THEY DO.



​